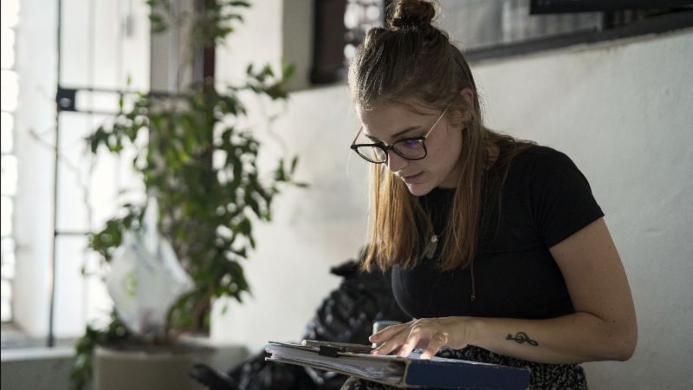 31 May 2021 - 07:32
BY
Louw
Tips From A Project Manager: Create Your Own Projects
This a more of a personal story. I met Liezel Loubser, project manager of NovieGuide, when we studied together in 2012. We became best friends. I wasn't as focused as I am now on an optimal life back then, so my decisions and actions were debatable – like I'm sure Liezel will admit, even sometimes stupid.
We just had the same interests and sense of humour and type of background and a true love for Roxette – come on, who doesn't love The Look by Roxette??!! So, we spent a lot of time together. The most giving and serving friend ever. She was more than willing to help me with essays and last-minute projects, yeah, I was THAT guy. Like any good friend, she would also sometimes tell me straight forward NO, and that I should go and try and do it on my own. Thank goodness for that.
When I started to take acting seriously, it was in my second year. I began to really work hard and we also partied hard. So between brandy specials and memorising lines, we saw all the sides to each other. I knew I will someday be working with Liezel, even back then. I did not know what capacity, but I knew if you want to become better, surround yourself with people better than yourself. She did so many things better than me. She helped me a lot.
I got cast in a film called Hollywood In My Huis, in my 3rd year of University and secretly did it. There was some kind of rule that as a student you can't do any professional work, which I totally understand and even agree with (to a degree – although I believe there might be exceptions to that rule if there is a way to work around academic work etc.). Still, I did it anyway… sorry Dr. Pretorius. Anyway, so Liezel literally did a few of my tasks for me, just so that I can still get my degree and pursue this opportunity – exactly why I went to study in the first place. If it wasn't for her, I would have never received my BA. Drama degree. So grateful for that amazing person.
Liezel went to become, and I don't put this lightly, one of the best production managers I have ever worked with. Not just because she is a friend but because she is so good at what she does. She's got the insane capability to be super kind yet have an authority being super diligent… It's like an art in itself!
I asked Liezel if she could give an up & coming production manager or start-out producer any advice, what would that be? This is what she said:
Liezel Loubser – Project Manager
If you are on the job, you're there for a reason. They chose you for your attributes & what you as an individual can bring to the table. Make them love their decision!
Don't let pressure or stress get to you. It's only a test. Once you get through it, you'll have learned so much more about yourself and how much you can really take on.
Be patient, be kind & be helpful. Be the person who is easy & comforting to approach. Make yourself feel good about the way you treat others to be treated in the same respective way.
Confidence and self-belief, courageously take on challenges and be the person you'd like to work with. I love that. She is so transparent about these things when she is on the job – she truly works this way.
If you're an actor, not waiting for an opportunity to fall on your lap, and you want to create a project, follow her advice. Or, if you know someone who wants to become a production manager or producer, share this advice with them. They might just end up becoming the Liezel we all wanted to work with.
"I encourage women to step up. Don't wait for somebody to ask you." -- Reese Witherspoon
How did you find the technique/tool/advice? Did it work for you? What was different this time? Share with the tribe and let's keep on creating beautiful, honest and memorable performances. Let's execute our best selves!
Kind regards
Edwin van der Walt